75%
SOLD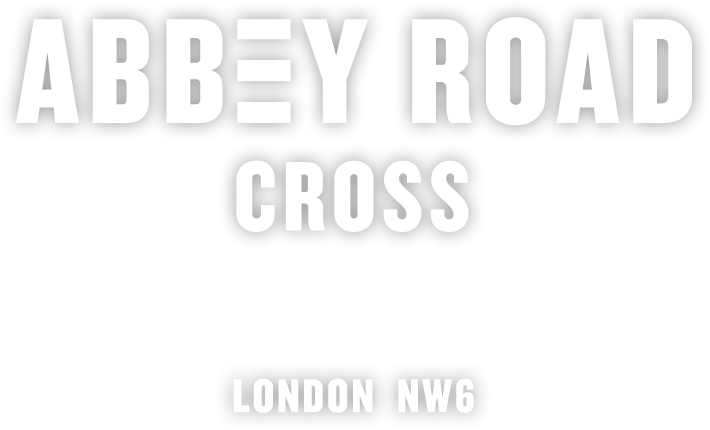 Abbey Road Cross

London NW6
Welcome to Abbey Road Cross, a beautiful collection of apartments heralding a new era for this much-loved London neighbourhood and its world-famous location immortalised by The Beatles and that zebra crossing.
Availability
A New Landmark, A New Lifestyle
New urban living designed by award-winning architects Pollard Thomas Edwards. Passionate design, fine materials and precise engineering come together to create exquisite, contemporary living spaces complemented by a residents' concierge service.
Explore the Local Area
KEY:

Category of interest


Abbey Road Cross
Availability
Explore the range of homes available at Abbey Road Cross
Plot N

o.

Area

Open

Bedrooms
Bathrooms
Floor
Price
Total Area

View

1
50.6 sqm / 545 sqft
1
1
1
0
50.6 sqm / 545 sqft

Sold

2
83.3 sqm / 897 sqft
2
2
1
670000
83.3 sqm / 897 sqft
View
3
84.1 sqm / 905 sqft
2
2
1
680000
84.1 sqm / 905 sqft
View
4
74.9 sqm / 806 sqft
2
2
1
650000
74.9 sqm / 806 sqft
View
7
84.1 sqm / 905 sqft
2
2
2
687500
84.1 sqm / 905 sqft
View
8
74.9 sqm / 806 sqft
2
2
2
0
74.9 sqm / 806 sqft

Sold

11
84.1 sqm / 905 sqft
2
2
3
695000
84.1 sqm / 905 sqft
View
12
74.9 sqm / 806 sqft
2
2
3
0
74.9 sqm / 806 sqft

Sold

14
83.3 sqm / 897 sqft
2
2
4
692500
83.3 sqm / 897 sqft
View
15
84.1 sqm / 905 sqft
2
2
4
702500
84.1 sqm / 905 sqft
View
16
74.9 sqm / 806 sqft
2
2
4
672500
74.9 sqm / 806 sqft
View
18
83.3 sqm / 897 sqft
2
2
5
700000
83.3 sqm / 897 sqft
View
19
84.1 sqm / 905 sqft
2
2
5
710000
84.1 sqm / 905 sqft
View
20
74.9 sqm / 806 sqft
2
2
5
680000
74.9 sqm / 806 sqft
View
21
50.9 sqm / 548 sqft
1
1
6
0
50.9 sqm / 548 sqft

Sold

22
83.6 sqm / 900 sqft
2
2
6
0
83.6 sqm / 900 sqft

Reserved

23
87.3 sqm / 940 sqft
2
2
6
0
87.3 sqm / 940 sqft

Sold

24
78.7 sqm / 847.1 sqft
2
2
6
0
78.7 sqm / 847.1 sqft

Reserved

26
83.8 sqm / 902 sqft
2
2
7
722500
83.8 sqm / 902 sqft
View
28
78.8 sqm / 848 sqft
2
2
7
0
78.8 sqm / 848 sqft

Reserved

30
83.8 sqm / 902 sqft
2
2
8
0
83.8 sqm / 902 sqft

Sold

32
78.5 sqm / 844.9 sqft
2
2
8
0
78.5 sqm / 844.9 sqft

Sold

34
83.8 sqm / 902 sqft
2
2
9
0
83.8 sqm / 902 sqft

Sold

35
79.1 sqm / 851 sqft
2
2
9
0
79.1 sqm / 851 sqft

Sold

36
78.8 sqm / 848 sqft
2
2
9
0
78.8 sqm / 848 sqft

Sold

38
83.8 sqm / 902 sqft
2
2
10
0
83.8 sqm / 902 sqft

Sold

39
79.1 sqm / 851 sqft
2
2
10
0
79.1 sqm / 851 sqft

Sold

40
78.8 sqm / 848 sqft
2
2
10
0
78.8 sqm / 848 sqft

Sold

41
49.5 sqm / 533 sqft
1
1
11
0
49.5 sqm / 533 sqft

Sold

42
81.2 sqm / 874 sqft
2
2
11
0
81.2 sqm / 874 sqft

Sold

44
78.5 sqm / 844.9 sqft
2
2
11
0
78.5 sqm / 844.9 sqft

Sold

45
128.2 sqm / 1380 sqft
3
3
12
0
128.2 sqm / 1380 sqft

Sold

46
146.3 sqm / 1575 sqft
3
2
12/13
0
146.3 sqm / 1575 sqft

Sold

47
135.8 sqm / 1461.7 sqft
3
3
12/13
0
135.8 sqm / 1461.7 sqft

Sold

No properties available
Get Your Stamp Duty Paid at Abbey Road Cross
Reserve your new home by 28th February 2022 and get your Stamp Duty paid for you, saving up to £26,125. Contact our sales agent for further details