Peace of Mind
warranty and guarantees
---
We are registered with the Local Authority Building Control (LABC) who provide the warranty for our developments and this warranty is passed on to you.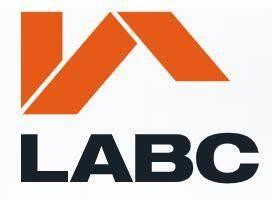 Warranty and Guarantees Guide
The Camden Collection New Homes
LABC Warranty provides structural warranties to protect you, the homeowner. Having arranged warranties since 2007, LABC is the warranty provider of choice for some of the country's leading property developers.
Their years of expertise in surveying, construction methods and claims mean they can apply this knowledge to ensure quality in construction.

What's more, all LABC Warranty policies are underwritten by 'A' rated global insurers, meaning they will be there when you need them most.
LABC's policy is valid for 10 years and includes two
key periods:

• The first two years of the policy (called the Defects Insurance Period)

• Years three to ten (known as the Structural Insurance Period)

There is a third period which runs for the first five years from when your home is completed. During this time, you benefit from cover against inherent defects in mechanical and electrical services equipment, subject to your policy cover.
Please bear in mind that your policy starts on the date stated on your certificate of insurance, not the date you moved in to your new home.
You can read full details of the LABC Warranty in their Homeowner's Handbook HERE.
To ensure we provide you with excellent service, in addition to the LABC Warranty, we follow the independent industry code- The Consumer Code for Home Builders.  This brings further peace of mind with protection and rights to buyers of new homes. The code ensures that you are treated fairly and are fully informed about all aspects of buying our new home both before and after contracts are signed. Find out more at: www.consumercode.co.uk